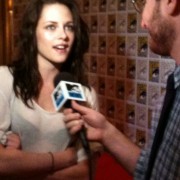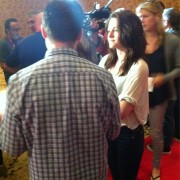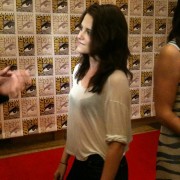 HitFix-CullensBlog
HypableCom
:

Question
:
Fans are looking forward ot the wedding scene. What was it like on set watching Rob and Kristen's characters wed?
Greene
: It's weird watching someone walk down the aisle. At least filming wise, we do have the most fun when we're all together. Like the baseball scene in Twilight.
Reaser
: it's so beautiful. it's a dream wedding. i'm not allowed to say anything about it. i want to tell you about how amazing it was but i can't. and alice planned it all. mainly i did but i give her all the credit.
Last question
:
From the fans: did you guys take anything from set?
Reed
: Kristen took my necklace. I was going to take it otherwise.
@JennaBusch
, @
Twilight
Source
Source
via
fiercebitchstew