Cast and Crew Tweets:

via
fiercebitchstew
Cecily Fay
"Rehearsals going well. I met Thor yesterday, awesome."
Sam Clafin
"final shoot day of #WhiteHeat. It's been emotional. Thanks y'all. From tomorrow it's all about #SWATH. "CUS-TARD"."
"Apologies for the lack of tweets. #SWATH has been keeping me very busy - lots of preparation. Not long before it starts for me! #excitedmuch"
Jamie Blackley
"my #SWATH beard is itchy as hell"
"beard is ridiculous. My face feels like the face of one of the Jackson 5 upside down"
"first #SWATH day done and my knee caps are trying to leave my body"
Palak Patel
"Yes! "@Tammi67MI: @palakspatel Glad all is going well! Isn't our Snow White GORGEOUS on the cover of W Magazine!! http://twitpic.com/6946iv""
MORE AFTER THE JUMP!
Daniel Lee
"Just had a fitting for a film I'm going to be in with kristen stewart and charlize theron. No big deal really. Typical wed"
ElltridgeChryed
"Starting #SWATH filming soon. Cant wait ;)"
"Yes. I am really excited. Cant wait to start. I already met some of the cast :) Kristen is so sweet & cool - I love the girl."
Fan Accounts

photos sources
@russmacdonald
@Jesm30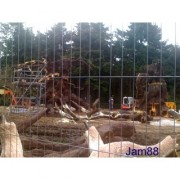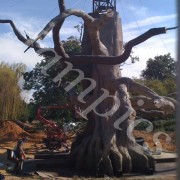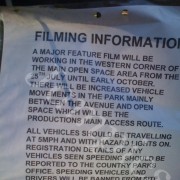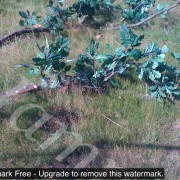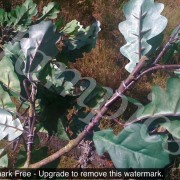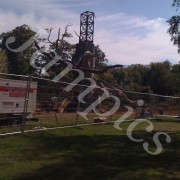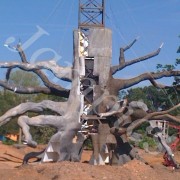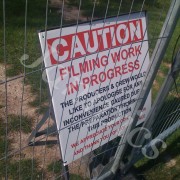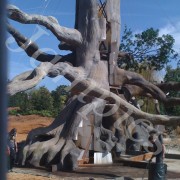 Jesm30
"work goin well, progress has been slow over the weekend as it has been raining, they r still bringing branches onto the set."
"new pics! Outdoor set building of trees.. Stapling leaves onto branches!"
"no not yet- they r still making the outdoor sets at the moment- but I'll try to keep everyone posted!"
xJazzix
"I work in st Neots in a shop, a customer came in (tall well built guy with goatee rugged etc) He started talking to another customer about a movie (the weekender?) I think? That was coming out this weekend that he was an extra in, then he mentioned that he was going back up to pinewood studios (about an hr away from where I am) to start work as an extra on another film. So hearing this I interrupted his convo lol and said "is that snow White and the huntsman" and he said "yeah it is I'm going back up there this week", I told him I knew about the film and asked who he was playing in it. He said he was playing "a dark knight" and has a fight scene with sam claflin coming up. I asked what it was like there and he said it was great (he seemed to think sam was the guy who played Green goblins son in spiderman but I told him it wasnt and he laughed. I asked him "so have you met kristen Stewart" and he said yeah she's Playing snow White and he's seen her around a few times but not spoke to her. He said she looked like she was having a laugh though and a couple of times he saw her and she was on the phone and that she seemed like a really cool person and he was excited to work on the film. Then he said something about a couple of actors I don't know and I can't remember their names, he said something about ray winstone (ston?) as well and I spoke to him about there being two snow whites out at the same time and he said that swath would be way better cause it's really dark and looks amazing, he said everyone is lovely on set and then he had to go and I had other customers! That's it guys! And I found out he only lives like two streets away from me cause the woman I work with said he lives down the road from her and is always doing films and stuff! Hope ya liked the info sorry for the essay lol wish I could have chatted to him more but I'm happy I got to!"
LovingDalston
"I went Snow White church location but security was too strong. Sorry, folks."
jessicarosefoundation
Jessica Rose Foundation


"A massive thank you to the electrical and electrical rigging department working on Snow White and the Huntsman at Pinewood Studios for the very kind donation.
A special thanks to Jim Busby for arranging this for our special little girlie."