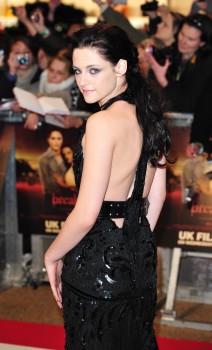 No. 1 Kristen Stewart
For every $1 Stewart is paid, her films earn an average $55.83.

Source
Stewart tops our list thanks to her paydays for two Twilight movies: New Moon and Eclipse. She ranks higher than her costar Robert Pattinson (even though they earn the same amount on the films) because he has branched out more so only one of his Twilight films is eligible for this list.