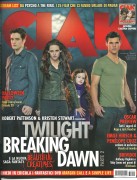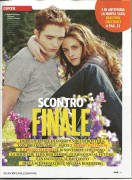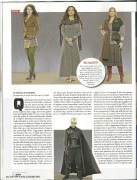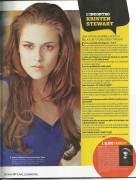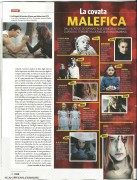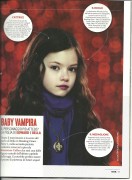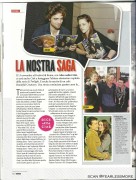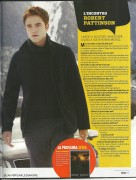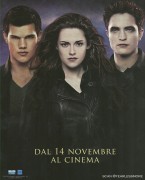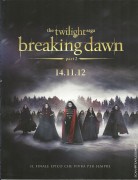 sources: Scans Translation
interview after the jump!


And a new/old pic of Rob and Kristen



Kristen
- How is the new Bella like?
"As I expected her to be from the first movie. I couldn't bear any longer to stand and watch the others face dangers. I was't even allowed to get on a motorbike. Bella is now powerful and brave, and is confident. Maybe it'll be more difficult for the audience to identify themselves with her, but it was more fun for me. It has been a great experience, in every way."
- Do you ever happen to re-read your old interviews? And if you do, what do you think of them?
"I feel like we probably talked too much. We all talked too much."
- Do you think it'll be hard to say goodbye to Bella?
"Now that there's no stress anymore, it's a different relationship. I don't belong to Bella and she doesn't belong to me anymore. Actually, I never really say goodbye to my characters, I always take them inside of me. I believe I wouldn't have any problem if I had to reshoot some scenes of every movie I made, even the oldest ones. Of course my relationship with Bella has been longer and more complex, because I've never lived with any other character for 5 years."
- Do you think you'll always be "the girl from Twilight"?
"I don't know, but I've worked a lot, I have other two movies that came out this year. I certainly won't draw any comparison between these characters, even if Snow White is obviously more similar to Bella than to Marylou. But each character has her own identity: there never are two identical roles."
- Could you compare Bella's evolutionary process to your prefessional evolution?
"Bella has to make decisions that one usually doesn't have to at that age, and I've been there too, as I started acting when I was 12. I also had to deal with more people than girls of my age that usually only relate to friends and school mates. Playing Bella is like being in a videogame, you have to overcome obstacles, sometimes by defending yourself, some others by attacking, in order to get to the target. It's a journey."
- Would you like to have a guide in your career who protects you just like Edward protects Bella?
"I already have it, and it's not just one person, but several people, even in my family. This job is such a common effort that it wouldn't be fair to take all the credit for the results."
- How have you changed since the first Twilight?
"I've grown 2 cm taller! Really, I only realized it last time I've been measured."