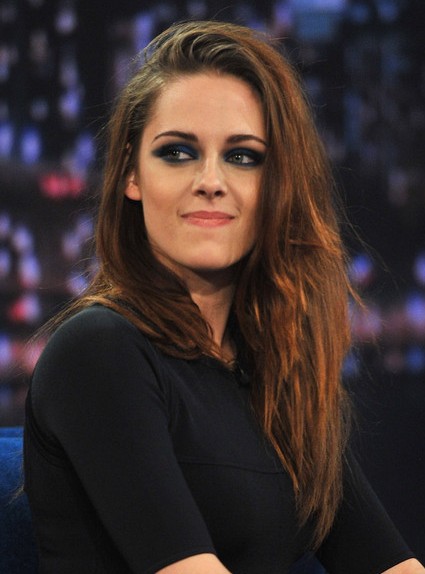 From
Deadline
:

Via

robstendreams
Kristen Stewart and Elizabeth Banks are joining Jim Sturgess in Steven Shainberg's The Big Shoe. HanWay Films is handling the project here at the EFM. Secretary director Shainberg is helming from a script he wrote with Mickey Birnbaum. Sturgess plays a gifted shoe designer forced to break free from a family who want to turn his designs into mass-produced knock-offs. The family hires psychotherapist Mary Kay (Banks) and muse Delphi (Stewart) to lure him back to work. Shainberg says the film will combine eroticism and humor in a similar way to dark comedy Secretary. Andrew Lazar's Mad Chance produces and Richard Middleton and Christina Lurie are executive producing
From
THR
:
CANNES -- Steven Shainberg is returning to the director's chair for sexy comedic drama The Big Shoe, starring Jim Sturgess and Susan Sarandon.

The Big Shoe -- featuring footwear designed for the film by England's Georgina Goodman -- will be financed by a new $150 million equity film fund announced this week by AngelWorld Entertainment.

Shainberg (Secretary, Fur: An Imaginary Portrait of Diane Arbus) is set to start shooting this fall from a script he co-wrote with Mickey Birnbaum. The project reteams Sarandon and Sturgess, who will be seen in Focus Features' Cloud Atlas, from Tom Tykwer, Andy and Lana Wachowski.

From
Variety
:
Kristen Stewart is set to join the cast of Steven Shainberg's comedy drama "The Big Shoe." Elizabeth Banks is also confirmed for the cast alongside Jim Sturgess.

Marking helmer Shainberg's first feature outing since 2006's "Fur," "The Big Shoe" follows a show designer (Sturgess) whose family want to use his designs to make mass-produced knock-offs for fast profit. The family hires a muse (Stewart) and a psychotherapist (Banks) to lure him back to work when he breaks free from the family.

The film is described by Shainberg as combining eroticism and humor in the same vein as his 2002 film "Secretary."
Andrew Lazar's Mad Chance Productions will produce the film, which is scripted by Shainberg and Mickey Birnbaum. Lensing is set to begin June 17.

HanWay Films handles international sales. CAA are handling domestic rights.